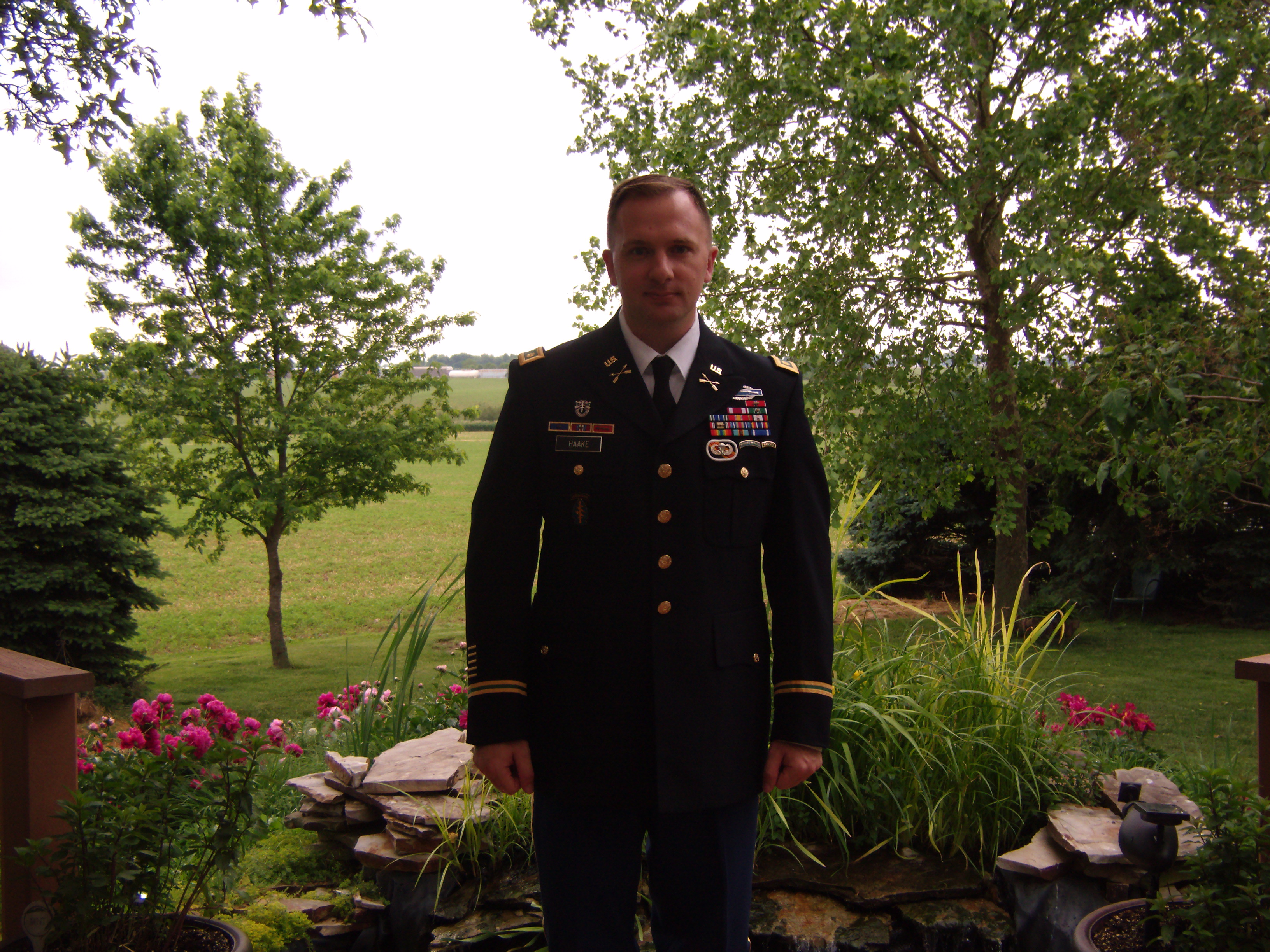 Timmermann House had the pleasure of having Major John Haake and family stay with us this weekend while here to visit family. John has been back for just a short 2 1/2 weeks from his last tour in Afghanistan.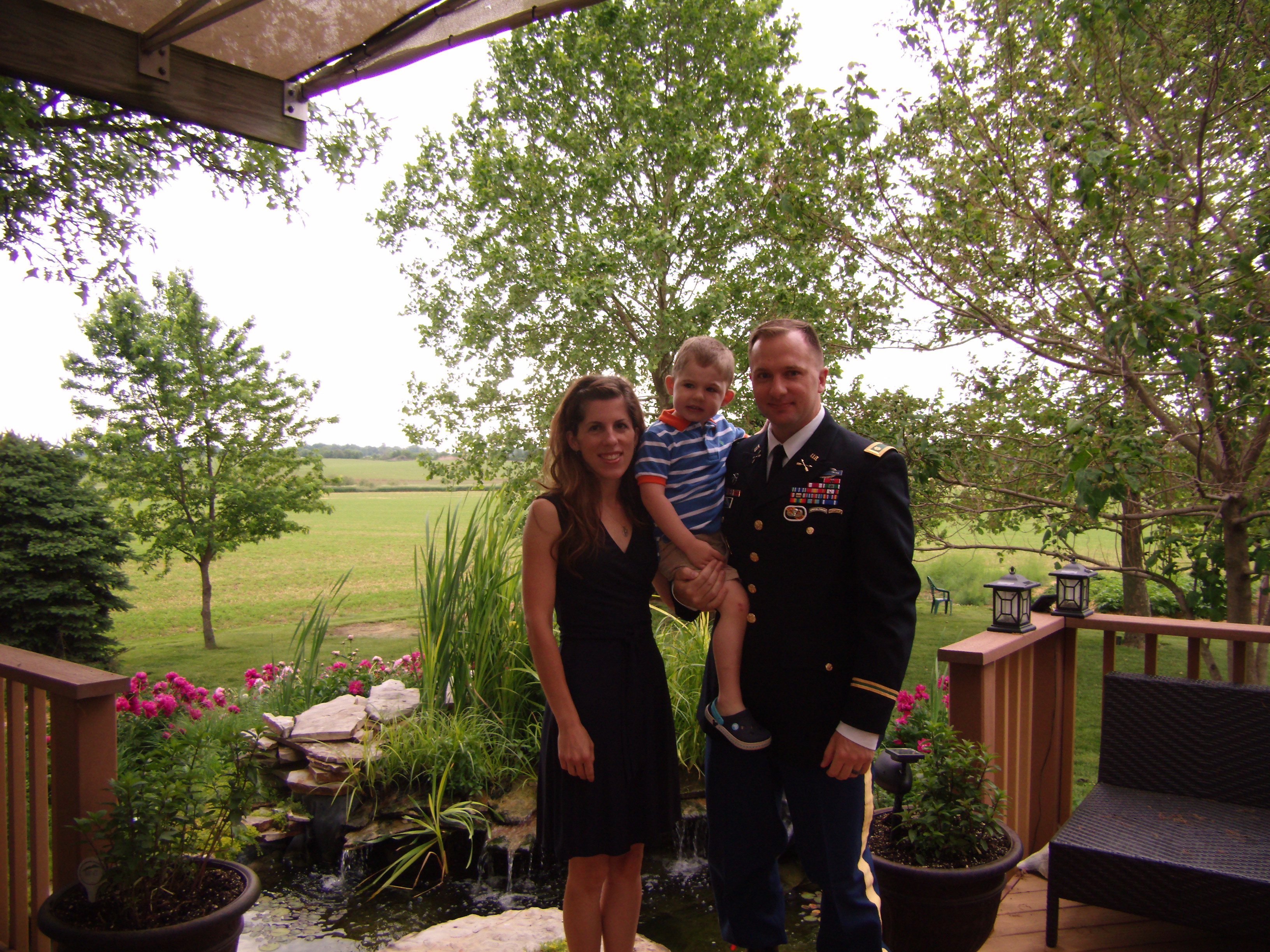 This is one of the true gifts of being an Innkeeper…John and Abby spent their wedding night here and now bring little Henry to our home also.
Thank you John for your service to our great country and for Abby and Henry supporting you also. God Bless you all….We will look forward to your next trip back to Illinois.